TIME TO GET YOUR GAME FACE ON!!!!!!!
The time is NOW to start training for camps and the 2015 season.
For 2016, Camps dates are:
Skills Camp: March 12
Youth Camp: July 6 - 9
**Camp price for 2016: $125.00
JV Camp: July 20 - 23
For more information, including times and locations, see the Camp Info page.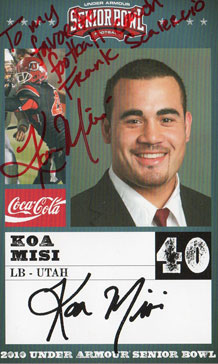 Congratulations to a former MHS Viking, SRJC Bear Cub and Blue Chip Football Camp Camper/Coach.
Koa Misi, 2nd round draft pick, Miami Dolphins. Have a great NFL career.